The Saturday Transition Program services participants ages 14 and older. This program is divided into 8 week sessions throughout the academic school year, running from 9:00 am to 3:00 pm. It is designed to provide structure and routine for participants on the weekend, in addition to peer socialization for adults and teenagers with disabilities. Staffing includes a program leader and support staff.
If 1:1 care is needed, this is available for an additional cost. This program is designed to foster independence, while providing opportunities to practice activities of daily living, vocational skills and life skill academics such as cooking, laundry, and gardening. Participants also engage in leisure skill development through various social opportunities both on-campus and in the community. The Transition Program provides exposure and experience with marketable skills useful in the transition from youth to early adulthood.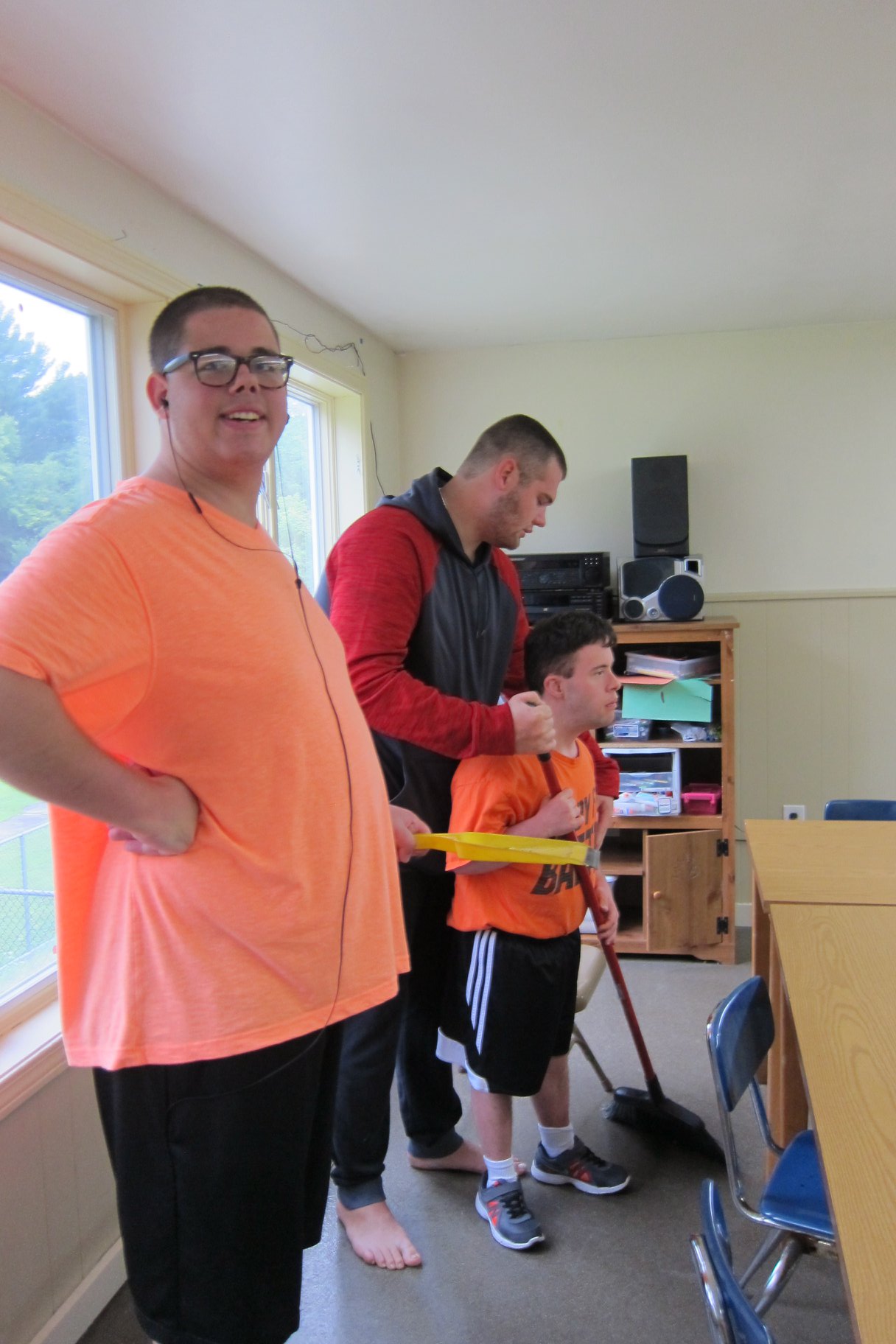 "The goal of independence requires that people have access to the same opportunities in their physical, social, economic and cultural environment as their peers without disability and they must be supported to have meaningful choices and make meaningful decisions about the management of their life."
The following are all examples of independent skills
Personal hygiene

Dressing and clothing care

Health care

Cooking, eating, nutrition

Home management and home safety

Financial management

Personal growth, awareness, and problem solving

Community access
Donate
Your contributions mean the world to us here at The Paul Center. With your donations, we improve facilities, services and access for all our students!
Apply
Ready to join our extended family? We have many programs for young people. Click here to learn more and fill out an application!
Get Involved
Do you have a passion for supporting young people and having fun? We have multiple volunteer & employment opportunities available!